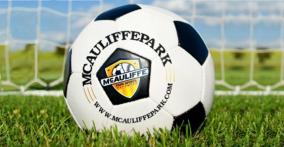 Posted September 04, 2022
Online registration is now available. Payment is by credit card only.  You do not need a Paypal account, you can pay directly with any major credit card.
HOW TO REGISTER
RETURNING PLAYERS
:
Registration is online only at the 
Member Zone
 using last year's Profile account.
NEW PLAYERS:

1) CREATE AN ACCOUNT
- Enter your email address, home phone number and select a password in the appropriate spaces. Re-enter your password for confirmation then click Continue.  
2)
CUSTOMER/GUARDIAN PROFILE
- On the next page enter your (Parent/Guardian) information. Once the guardian profile is setup you can add family members (players) to the family profile. Family members can be added by clicking the Add a Player in the PROFILE section.   
3)
REGISTERING
- From the Member Zone Home Page, look for the REGISTER NOW link, and it will take you to the player registration selection page. The program(s) that are available for your family members will be shown. Choose the program by selecting (clicking) on the box provided beside it.  Review your Basket, if you are satisfied with the information, click Checkout.  
4)
PAYMENT METHOD
- Select a Credit Card. If your transaction was successful you will see a ORDER NUMBER. To view/print your receipt, click on the #order number. You will also be emailed a copy of your receipt. Please read the details of the MPS Refund Policy carefully before finalizing your registration.